Nablet Video Search works with 2 folders: the content, and the video archive. The content folder has the files you want to detect in the video archive. The video archive contains all the files where you want to check if any of the files contain a fragment of the content videos. Both folders are constantly monitored for changes so you can add new files while the application runs the search.
When you start the application, the user interface looks like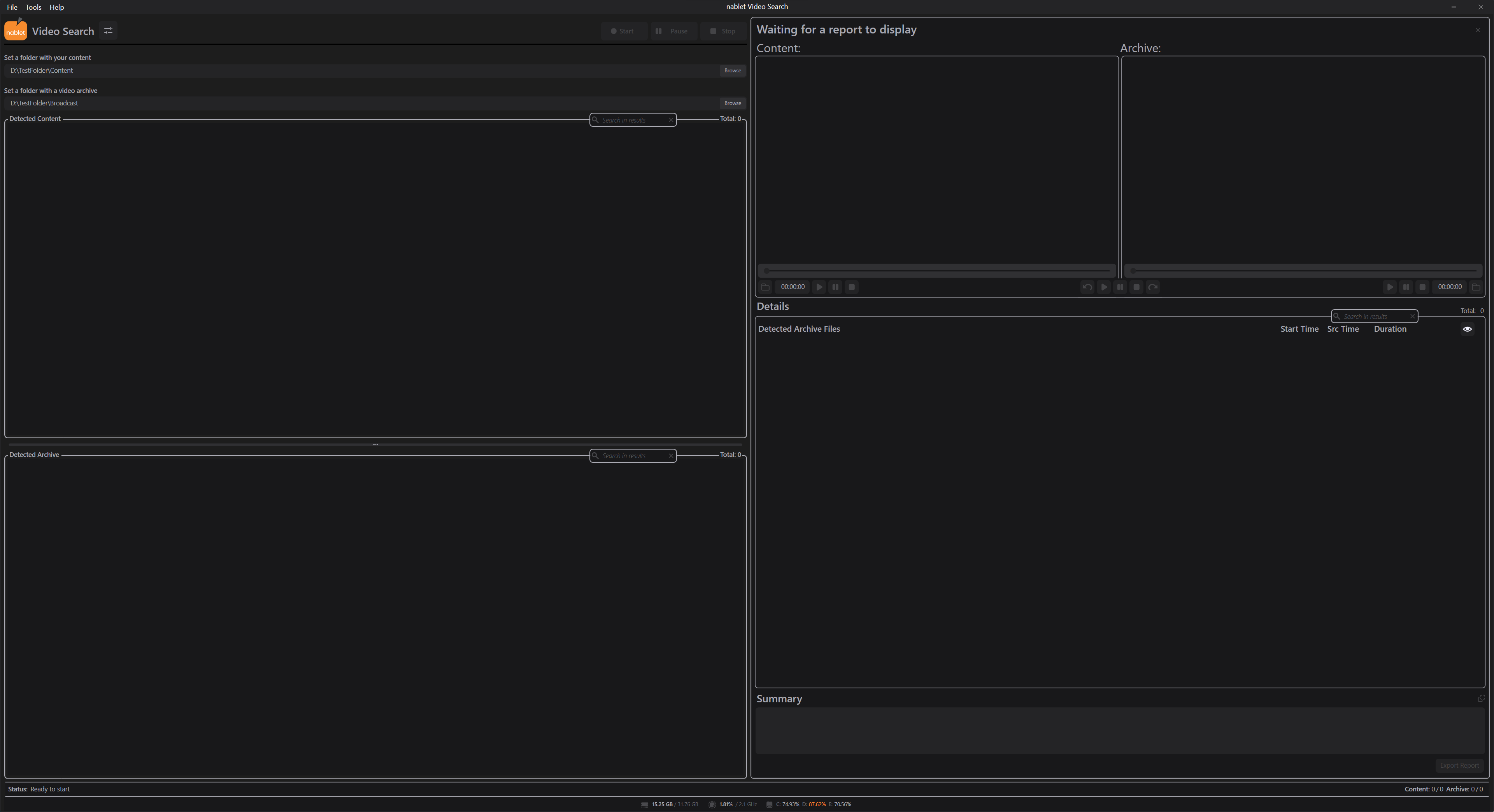 To begin the search process, you should set the following:
A folder with the content material,
A folder with the video archive.
In the Preferences menu, set a path to a folder where indexing files will be stored.
To set the content and the video archive folders, there are Browse buttons to select folders. For the indexing files, open the Preferences and set the "Path to the Fingerprinting Files" setting.
Once done, the application is ready to start the search.
You can open the Preferences menu with File -> Preferences for advanced settings.