When you open a report, you see a list with the following information:
A name of a file from where the content has been detected,
A position in the video archive file where the fragment starts,
A position in the content video file where the fragment starts,
The duration of the detected fragment.
A button to preview the fragment in both content and archive files.
A button to export the fragment to an external file
A button to include/exclude the fragment into/from the resulting report and the Summary.
You can get a quick summary of the report where the total duration of detected content in each of the video archive files is listed in the Summary area.
When you press a button for a selected fragment, the players open the content and the archive videos on the positions of the selected fragment. This way you can check and confirm if the detected fragment is accurate or not: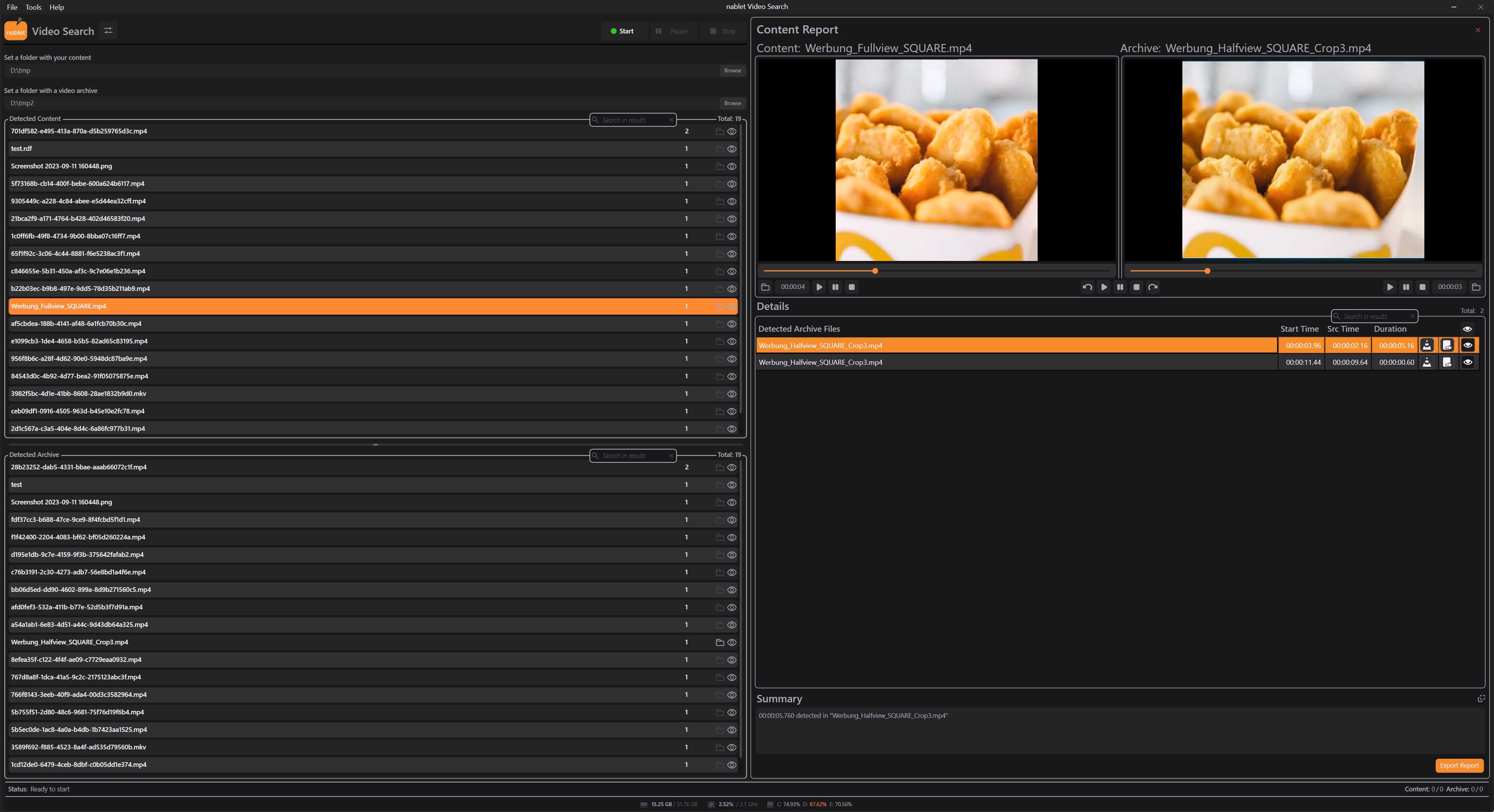 When you export the fragment, the output file has a 10-second pre- and post-roll interval from the detected content.
You can control the files playback independently or synchronized.
You can save a content report as a CSV file with the Export Report button. The resulting file you might use with electronic tables software, for example, MS Excel or Google Sheets.