Create a new Preset
You can prepare a new encoding preset by choosing Custom Presets -> Create a new Preset option in the Preset menu: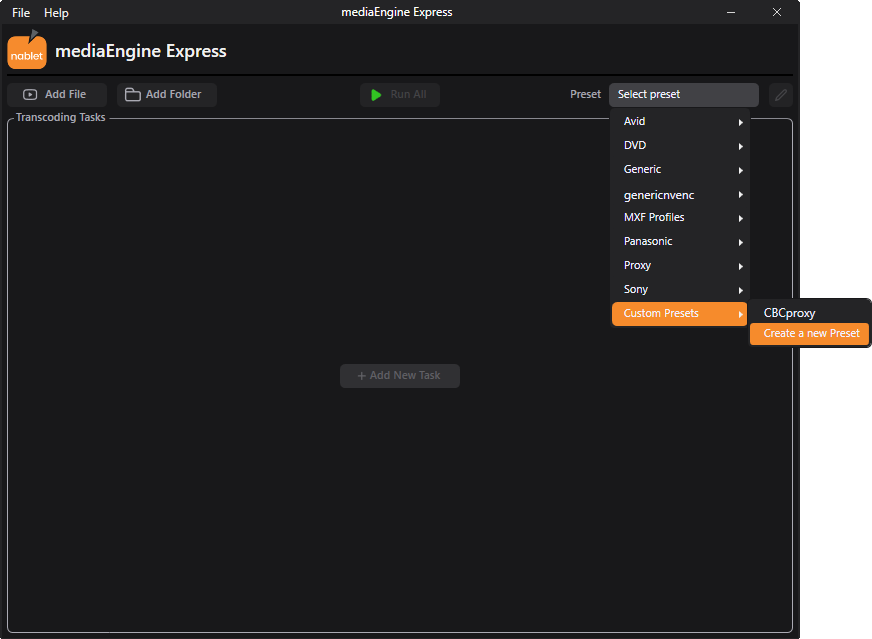 Once selected, Preset Editor is open: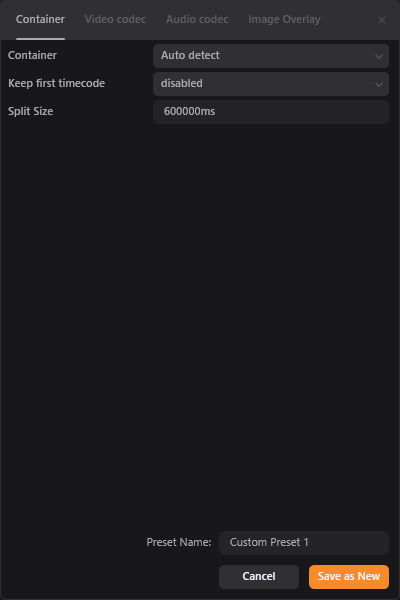 Container Tab
The Container tab defines the resulting file format (MXF, MOV, TS, etc.) and its parameters. Select the Container option to define the file format: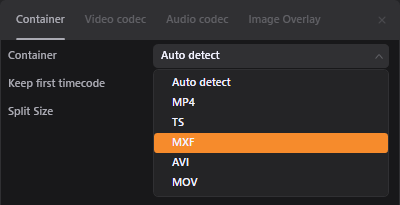 Different containers have different sets of options. For example, MXF: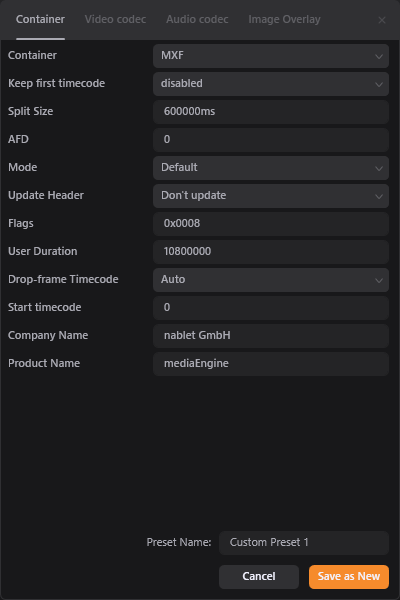 Each of the settings has a tooltip with a short description of its meaning.
Video codec Tab
The Video codec tab defines video encoding options: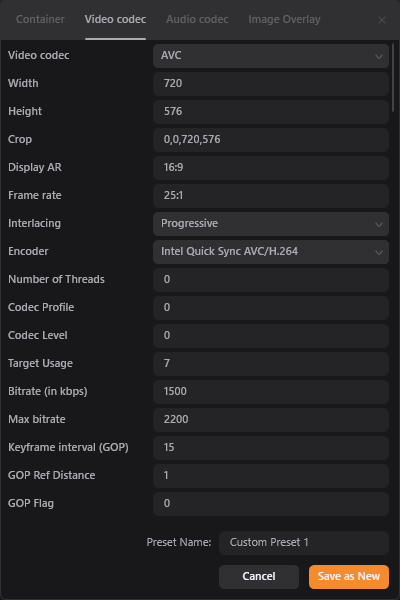 There are common settings for all the video codecs:
Width
Height
Crop
Display AR
Frame rate
Interlacing
Other settings are unique for the specified video codec. For example, you can specify an encoder for AVC video codec:

Audio codec Tab
The Audio codec tab defines audio parameters: audio tracks, channel mask, and audio codec settings: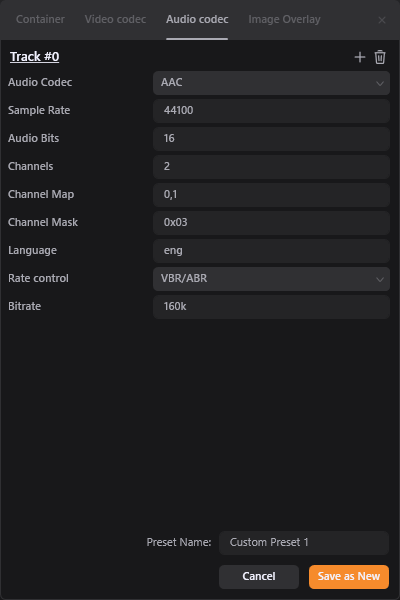 You can add and remove audio tracks with buttons at the right from the Track name:

Save a new Preset
Once you're fine with the configuration, you can set the name of the preset with the Preset Name field and click the Save as New button to save your custom preset.
Edit an existing Preset
You can edit an existing preset in a way similar to creating a new one. The only difference is in the available saving options:

You can save the existing preset as it is and replace its original parameters with the Save Current button. In this case, the preset is available in the same place in the original Preset list. Or you can save it as a custom preset with the Save as New button. In this case, the preset is available among the Custom presets.